EN 81-20/50:2014-compliant overspeed governors
Overspeed governors are commonly referred to simply as governors.
The task of the overspeed governor is to engage the safety catch if the lift car exceeds a specific descending speed. According to the standard EN81-20/50:2014 an overspeed is reached when the actual speed exceeds the rated speed of a lift by more than 15 %.
Our overspeed governors operate according to the pendulum principle: when the rated speed is exceeded, the pulley over which the governor rope runs locks. The friction occurring between the locked rope pulley and the governor rope (tractive force) is transmitted to the safety catch, causing it to engage.
The importance of the overspeed governor is often vastly underestimated.
It is a key component in the safety cascade for engaging the safety catch. The safety catch is only engaged when the overspeed generator reliably actuates.
The overspeed governor is considered a safety component, and is therefore subject to a testing process that complies with the requirements EN81-20/50:2014. All our overspeed governors are type-certified according to the most recent worldwide standard EN81-20/50:2014.
The fall protection in 12V, 24V or 230V along with switch or just the switch itself can be ordered as spare part.
Overspeed Governors according to EN 81-20/50:2014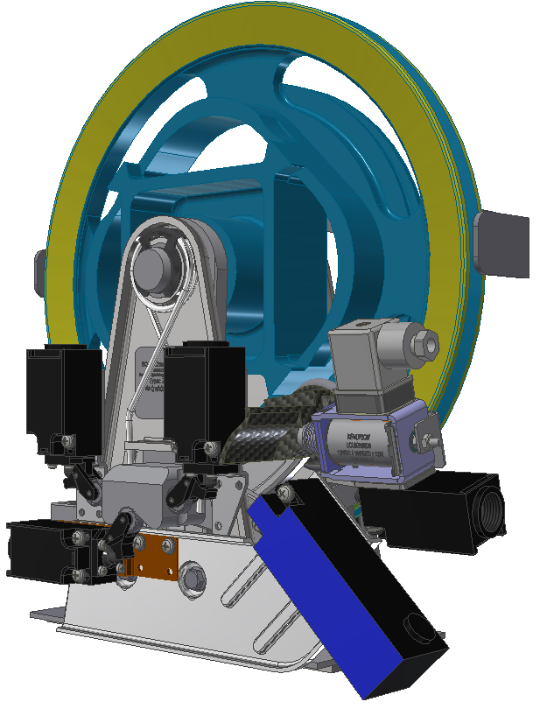 Type 7 - EU-OG 068
| Type | rope distance in mm | Release m/s | |
| --- | --- | --- | --- |
| 7 | 300 mm | 0,70-3,43 | |
Overspeed Governors according to EN 81-20/50:2014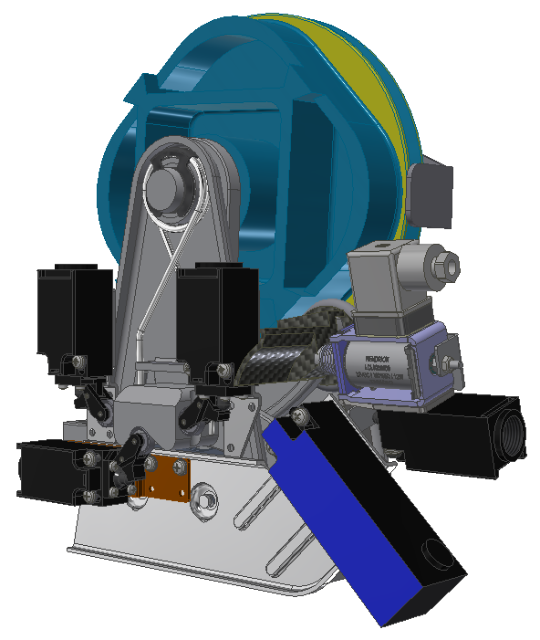 Type 8 - EU-OG 069
| Type | rope distance in mm | Release m/s | |
| --- | --- | --- | --- |
| 8 | 200 mm | 0,50-2,04 | |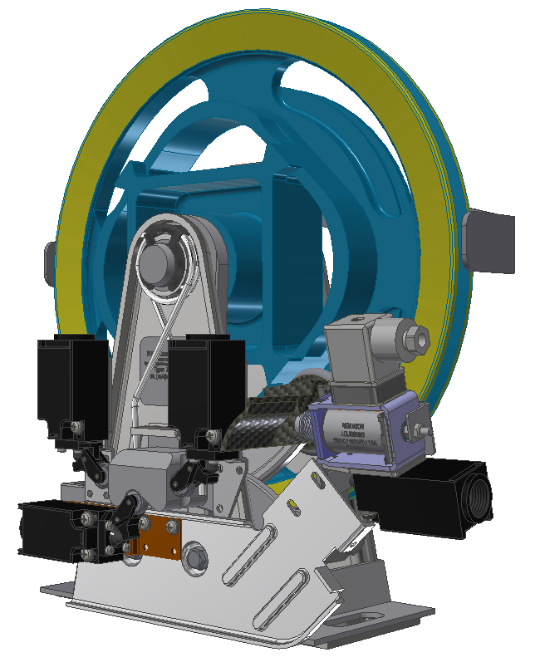 Type 9 - EU-OG 084
| Type | rope distance in mm | Release m/s | |
| --- | --- | --- | --- |
| 9 | 300 mm | 0,50-0,70 | |